International, Traveling, Cultural-Entertainment Exhibition Experiences for Families, Students and Upscale Audiences.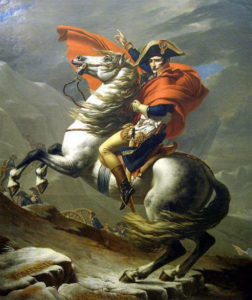 Artventure Experience, LLC (AVE) announces a series of upscale, international, traveling, educational-entertainment cultural exhibition experiences, which will travel to ten, host city venues across the U.S.A., Europe and Asia.
AVE will combine historic cultural treasures with contemporary fine art & artifacts — utilizing traditional museum presentation techniques — in combination with today's interactive entertainment technology — and live performance — all within a unique "experiential" architectural environment.
Each AVE International Tour is designed, developed & marketed to two, primary, parallel audiences, which includes — an upscale international audience — and a broad-based family & student audience.
AVE leases the fine art treasures from both private collections and, cultural museums — providing needed funds to the participating non-profit, lending museums.
AVE profit centers include visitor gate receipts, exclusive memberships & retail gift merchandise.
And, each AVE Host City Venue will gain a significant secondary financial impact to their local economy from visitor expenditures in hotels, shopping and tourism.
Introducing Kingdom of the Horse™.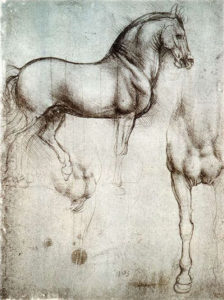 First of the AVE International Tours is Kingdom of the Horse™. People love horses! Horses embody beauty, strength, romance, speed and freedom. They have always been a symbol of wealth, power & prestige. It would be impossible to think of the development of our world's cultures without the horse — it has a profound impact upon civilizations from the Ancient Mediterranean, North Africa, Northern Europe, the Middle East, Asia, and Native America. The horse has played a vital role in changing the cultural development of many peoples — and they have served as our companions in exploration, agriculture, commerce, war, transportation, the arts, sports, and recreation.
The Artventure Experience™ Kingdom of the Horse™ International Tour explores the beauty, history and inspiration of the horse. It chronicles the horse's integral part in shaping the cultures and destiny of Europe, Africa, the Middle East, Asia and the Americas.
"Local Spotlight" on Horse History at each AVE City Venue.
Each Host City Venue on the AVE Kingdom of the Horse™ International Tour will feature a special exhibit highlighting how the history of the "horse" has impacted the lives of the people who live there. Working with each region's, historical institutions, Kingdom of the Horse will tell the story of the horse through the art, artifacts, photographs, journals, history, culture and "memories" of the host city's people, places and events.
Featuring Local Contemporary Master Artists & Artisans.
Much of the historic or modern art & artifacts exhibited in Kingdom of the Horse™ will be on loan from international museums & private collections. However, unique to other blockbuster-sized exhibitions, the AVE Kingdom of the Horse International Tour will feature an exhibition gallery — to showcase International Contemporary Master Artists & Artisans — many from each venue city's local regions.
Educational Mission & Cultural Alliances.
Educate, Entertain & Inspire — AVE is committed to accessibility to the arts, culture & education for all. Kingdom of the Horse™ is designed to be supportive of each venue city's formal educational & non-profit cultural institutions.
AVE will produce ArtReach™, an outreach schools program designed to support each area's education curriculum.
The Artventure Experience Education Foundation will assist in funding development & production of AVE cultural exhibition education content & curriculum programs, including a science & technology exhibit based on the AVE subject theme.
AVE Product Position, Pricing & Marketing.
AVE is a second-tier destination attraction — and not a museum. The "popular cultural subject-themes" of AVE appeal to both a broad-based general mass-audience of adults, families, students & seniors — as well as, to the fine arts interest groups.
General Admission Ticket Prices will be less than major second-tier U.S. destination attractions — and will be competitive with today's non-profit museum-organized blockbuster tickets.
AVE will market to the Travel & Tourism Industry — as well as, the $102 Billion USD "Horse Industry".
The AVE Revenue Projections utilize historical statistics & data from 35-years of museum-organized "blockbuster" art exhibitions, second-tier entertainment businesses (i.e.: theme parks, attractions & location-based entertainment complexes), and visitor information industry sources.
The AVE Kingdom of the Horse Tour is a "Perfect Storm" in Audience Demographics & Marketing Strategy.
The AVE Kingdom of the Horse™ International Tour provides a "perfect storm" in audience demographics & marketing strategy. Unlike almost any other subject-of-interest, the "theme of the horse" is an interest, and often a "passion" — to an almost perfect, constantly renewable, set of AVE target audience marketing demographics, including:
Both Genders.
Every Age Group — often spanning three generations or more in one family.
Every Economic Level & Lifestyle.
Every Continent.
Every Culture & History.
In addition, interest & passion in the subject-matter of the "horse" is constant & renewable in the AVE target audience — and, is expandable — with interest in the "horse" being instilled within the family members and/or circles-of-friends of the AVE target audience as they mature — and actually passed on to the next generations of the AVE target audiences.
Access to the World's Art Treasures — AVE's "Inventory".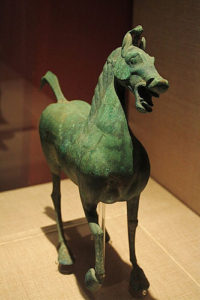 AVE leases cultural treasures for each exhibition from both private collectors and lending museums. The paramount axiom of AVE is that — the integrity, security, conservation & well being of the cultural art, as well as the lending museum or private collector, must always come first.
To that end, AVE's professional staff & facility are pledged to meet or exceed the current educational exhibition standards set forth by the American Association of Museums (AAM), Association of Science & Technology Centers (ASTC) and the International Council of Museums (ICOM).
AVE Principal Partners.
Jeffrey A. Dering and F. Steven Lewelling Principal Partners of AVE, are seasoned executives who have successfully capitalized, developed, designed, opened & operated international, multi-million-dollar cultural exhibitions and hospitality-entertainment-leisure experiences.
Jeffrey A. Dering, Principal Partner
A former Museum Director for the National Geographic Society — Jeffrey A. Dering is an award-winning, pioneer in the design, development, production, marketing & management of Cultural-Entertainment Attractions, Exhibitions & Museums — and, an internationally recognized expert in the development, marketing and business management of Fine Art Assets and Fine Art Collections.
Creating innovative solutions for "living & learning" that attract, educate, engage, entertain, inform & inspire an audience — Mr. Dering has 40-years of experience as a consultant to cultural institutions, such as Orlando Science Center, The Smithsonian Institution, The Vatican Museum and The State Hermitage Museum, Saint Petersburg, Russia — as well as, entertainment attractions & developers, such as ITEC Entertainment, Sea World of Florida, Universal Studios Florida, Walt Disney World's EPCOT and Lewelling & Associates.
F. Steven Lewelling, Principal Partner
Former Vice President of Operations for The Walt Disney Company — F. Steven Lewelling is an internationally recognized expert in project development, operations, business strategy and P&L responsibility of multi-million dollar, mega-attractions & location-based entertainment venues.
Mr. Lewelling has 45-years of experience in the attractions & entertainment industry, including 25-years with The Walt Disney Company directing the projects for Tokyo Disneyland, Paris Disneyland and Disneyland International — as well as, projects for Universal Theme Park, Osaka, Japan and the Richard DeVos Family Corporation.
Mr. Lewelling's specific expertise is launching & operating new projects — specializing in the process of turning concepts into efficient & profitable operating businesses.
For Detailed Information, Please Contact:
Jeffrey A. Dering,
Principal, Dering Consultants
Phone: 941-232-3015
Email: jdering@deringconsultants.com